'Youi understood me and listened to what my life is like now as a stay-at-home mum.'
Key rating factors: Molly joined February 2019, Car not used for trips to work or study, Overnight parking Garage - Private & Locked, driving since 17, Open Licence, no incidents in previous 3 years. Clients expressing adjusted savings for comparability with previous cover.
'Youi listened to how I use my car. I tailored the package and the premium reflected that.'
Key rating factors: Michael joined December 2018, With previous insurer for 5-10 years, driving since 18, open licence, no incidents in the last 3 years. Clients expressing adjusted savings for comparability with previous cover.
'Brooke listened to me carefully and she could understand my Korean accent too.'
Key rating factors: Jimmy joined June 2019. Key rating factors: White car, driving since 20, Open Licence, not used in trips to work/study, overnight parking Garage - Private & Locked. Clients expressing adjusted savings for comparability with previous cover.
For insurance that listens

/
think youi
Premiums & savings subject to rating & underwriting, and your own individual circumstances. Product issued by Youi Pty Ltd, consult our Car insurance PDS when deciding if this product is appropriate for you.
Listening is important to people, especially these five.
Clearly, listening pays off.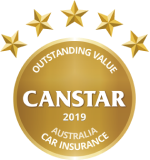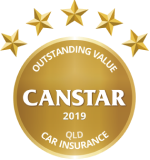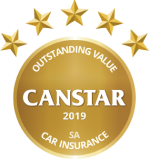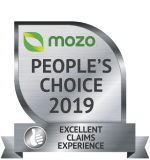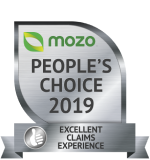 Yep! We're winners. Thanks to the experts at Canstar who have recognised us this year as a National award winner for Outstanding Value Car Insurance. We also won in Queensland and South Australia.
And thanks to our customers who've voted us winners of the Mozo People's Choice awards for Excellent Claims Experience in Car and Home Insurance. Probably the category where listening matters most.
We're pretty stoked that our customers are having such a good experience with us.
YouiWall™
We're only human, but we're always working on improving our products and services - that's what our Wall is for. This is where we come to read your comments and feedback, and to see where we're hitting the mark, and where we're missing it. Share your Youi experience with us on the wall so we can make your next one even better.
01
"Britt was extremely helpful and was able to answer all my questions and explain the policy options easily."
Melitta, NSW
01
"An insurance company that you actually dont mind talking to! The world has gone mad"
Scott, WA
01
"You never really know how good your insurance company is until you claim. What a positive experience."
Kellie, VIC
We get you.
At Youi, we get that you're different. So is the way you drive, the house you have, and the places you take your boat to over summer.
We think your insurance should be different, too. That's why you'll find we're not like the other insurers out there. We ask more questions and make less assumptions because the better we get to know you, the more we could help you save.
Drive a short distance? Light colored car? Work from home? No shed on your property? These are just a few of the reasons why you could save lots with us. Because at Youi, you get a premium that's as unique as you are.