For car insurance that listens

/
think youi
'My experience with Youi was like nothing I'd ever experienced before.'
Key rating factors: Tracey joined January 2019. Key rating factors: With previous insurer for 5-10 years, car not used in trips to work or study, overnight parking Garage – Private & Locked, Driving since 17, Open Licence. Clients expressing adjusted savings for comparability with previous cover.
'It's good to have flexibility in my life, and it was really good to have Youi understand and listen to those needs.'
Key rating factors: Cameron joined January 2019, White car, Open Licence, Overnight parking Garage - private and locked, no incidents in past 3 years. Clients expressing adjusted savings for comparability with previous cover.
Premiums & savings subject to rating & underwriting, and your own individual circumstances. Product issued by Youi Pty Ltd, consult our Car insurance PDS when deciding if this product is appropriate for you.
Listening is important to people, especially these five.
Clearly, listening pays off.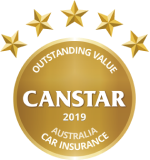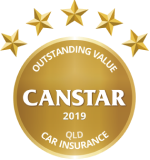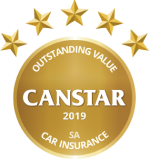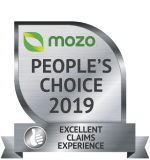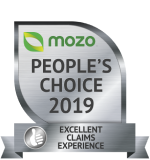 Yep! We're winners. Thanks to the experts at Canstar who have recognised us this year as a National award winner for Outstanding Value Car Insurance. We also won in Queensland and South Australia.
And thanks to our customers who've voted us winners of the Mozo People's Choice awards for Excellent Claims Experience in Car and Home Insurance. Probably the category where listening matters most.
We're pretty stoked that our customers are having such a good experience with us.
Comprehensive Insurance
THE TOTAL PACKAGE
Cover for accident, natural disasters, fire & theft + damage to someone else's property + emergency roadside assistance.
PEACE OF MIND
Cover for fire, theft and earthquake + damage to someone else's property.
ENTRY LEVEL
Cover for damage to someone else's property.
Emergency claims assistance
There for you when you need us most with 24/7 claims assistance.
Car hire after theft
Car hire after theft for up to 14 days, included as standard with Comprehensive and Third Party Fire & Theft cover.
Dedicated claims team
Our insurance claims team will be there for you from start to finish during the claims process, and we can help with emergency claims 24/7.
Car hire after an accident
We'll give you a hire car if your car is damaged in an accident and you're the not-at-fault driver. Conditions apply.
Make your choice of repairer
We now offer Choice of Repairer as an optional extra on our comprehensive car insurance policies.
Inclusive roadside assistance
Emergency roadside assistance included as standard with comprehensive cover.
Flexible excess
Adjust your car insurance excess to suit you and your pocket.
Which car insurance should I choose?
We get that one size fits all car insurance doesn't actually fit all.
So while you'll find we offer standard car insurance products like Comprehensive, Third Party Fire & Theft and Third Party Property Only, you'll also find they're anything but standard.
With optional insurance extras and flexible excess levels, all of our car products can be tailored to the way you use your car and the cover that you're after.
Not sure where to start? See which level of car cover is closest to what you're after, and we'll go from there.
Why switch to Youi
That promotion at work, a new apartment, the new bike you now ride to work. With Youi, even the smallest change in your situation could save you money on your car insurance. So don't wait, make the switch and see how much you could save with a tailored car insurance quote. Call or apply online.
When to switch
Any time is a good time to switch insurers if it means being in better hands, saving more money or getting better value from your policy. At Youi, it could mean all three. Get a quote with us anytime to see if the time is right for you to make the switch.
How to switch
---
We get the car you drive.
From small cars and family wagons to V8's & 4X4s, everyone's drive is different. That's why we've put together some handy info on different car makes and models.
We get where you live.
Understanding where and how you live could save you lots on your car insurance.
YouiWall™
We're only human, but we're always working on improving our products and services - that's what our Wall is for. This is where we come to read your comments and feedback, and to see where we're hitting the mark, and where we're missing it. Share your Youi experience with us on the wall so we can make your next one even better.
01
"Britt was extremely helpful and was able to answer all my questions and explain the policy options easily."
Melitta, NSW
01
"An insurance company that you actually dont mind talking to! The world has gone mad"
Scott, WA
01
"You never really know how good your insurance company is until you claim. What a positive experience."
Kellie, VIC