Coolangatta, Cairns and the Daintree Rainforest
In part 1 of our Queensland guide, we explored Brisbane, Toowoomba and the Gold Coast. Now it's time to highlight some of the other incredible destinations this state has to offer.
Coolangatta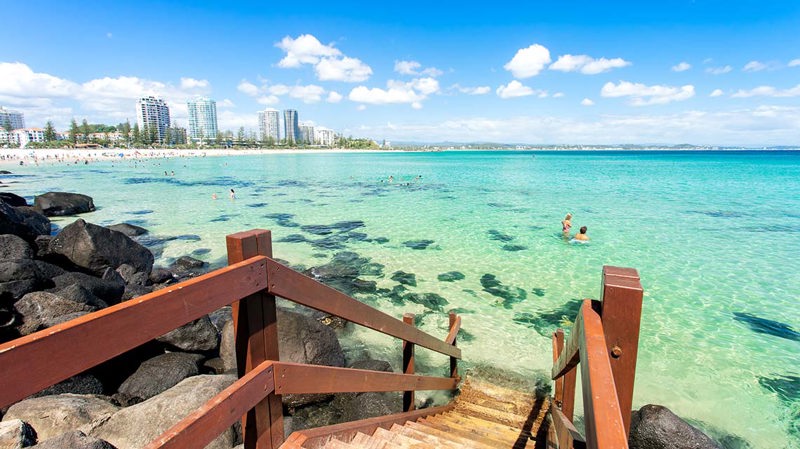 It's no surprise that a country surrounded by water – or 'girt by sea' as our national anthem famously proclaims – has won a reputation for having so many fantastic beaches. But this same reputation ensures only the cream of the crop win a special place in the hearts and minds of Aussies across the nation. Coolangatta is one such beach, and a trip here is always a wonderful choice.
What makes Coolangatta so special is its rich mix of natural attractions, sporting history and cultural identity. The waterways on offer are some of the very best and most diverse in Australia. If you love surfing or sailing, you'll find Coolangatta to be the perfect place to wile away a weekend morning or afternoon. Then there's the fishing, with both the beach and surrounding creeks terrific for casting a lure, as well as Nine Mile Reef, which is wonderful for any spearfishing or offshore fan.
If you prefer a swim over a surf, Rainbow Bay is just a short distance away, but offers some protection from the bigger swell, as well as a cosy stretch of sand if you're looking to bunker down with a good book. And given that the Coolangatta Gold is one of the most famous sporting events in Aus, there's a great local read on offer for anyone keen to soak up some local history on their road trip through town.
Cairns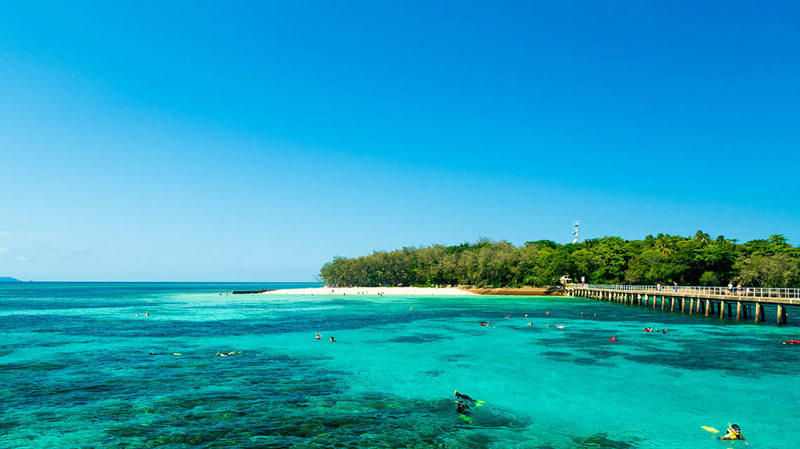 This is a city that has it all. Widely regarded as the best spot to gain access to the Great Barrier Reef, Cairns is also a brilliant road trip destination in its own right.
It's been an iconic shooting location for a number of Hollywood films, from Fool's Gold and Dark Age to The Thin Red Line and Turkey Shoot, and even the infamous Island of Dr. Moreau (a fun movie, but a famous production disaster). Movie buffs can easily spend an entire trip seeking out filming locations for these flicks around the city.
Alongside its film history, Cairns offers an abundance of fun drawcards. There are beautiful markets, galleries, waterfalls and even quiet beaches for those who prefer lying on the sand to getting out in the water to dive. Cairns truly is one of Australia's special cities where you can pack a tonne of fun into each day.
The Daintree Rainforest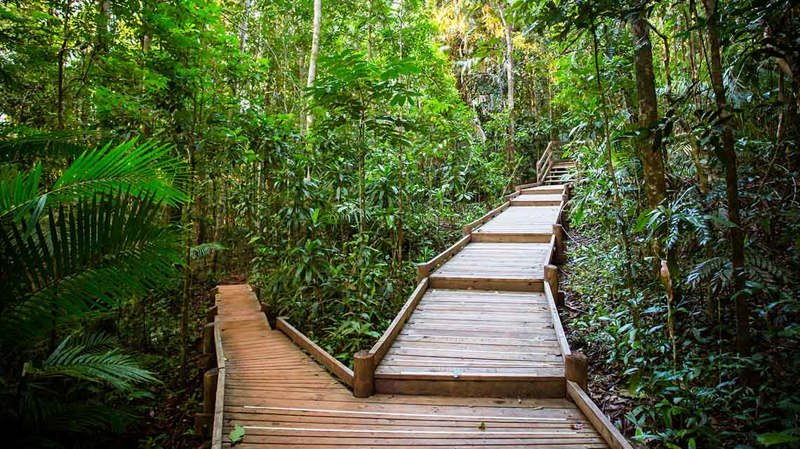 The World Heritage lists the Daintree Rainforest as one of Australia's greatest natural attractions. Spanning approximately 1,200 square kilometres, the Daintree is estimated to be the oldest rainforest in the world and has an abundance of gorgeous fauna, flora and stunning sites throughout. Within the Daintree, there are plenty of self-guided walks that allow you the freedom to roam and explore these beautiful surrounds.
If you're nervous about trekking through the area solo – or if you want some expert insight into this marvellous piece of Australia – arrange a guided tour. If you're road tripping here, make plans to not only visit for a hike or two, but to stay overnight and see the beauty of the Daintree as the sun rises.
Explore more guides
So that's part 2 of our Queensland road trip guide. Now read part 1 to see what Brisbane, Toowoomba and the Gold Coast have to offer.
Queensland is sensational, but it's not the only state in Australia that can deliver you an unforgettable road trip. Take a look at our state-by-state guides for Victoria, South Australia, Western Australia, New South Wales and Tasmania.
Plus, don't forget to check out our ultimate Australian road trip guide. For anyone who is going on a road trip for the first time (or is perhaps a veteran but just keen on some extra tips and advice), it's a must-read before you hit the open road.
Enjoy all Queensland has to offer!