Ceduna, Coonawarra and Mount Gambier
In part 1 of our South Australia guide, we explored Adelaide, Victor Harbor and Cape Jervis. Now it's time to head to a little further afield.
Ceduna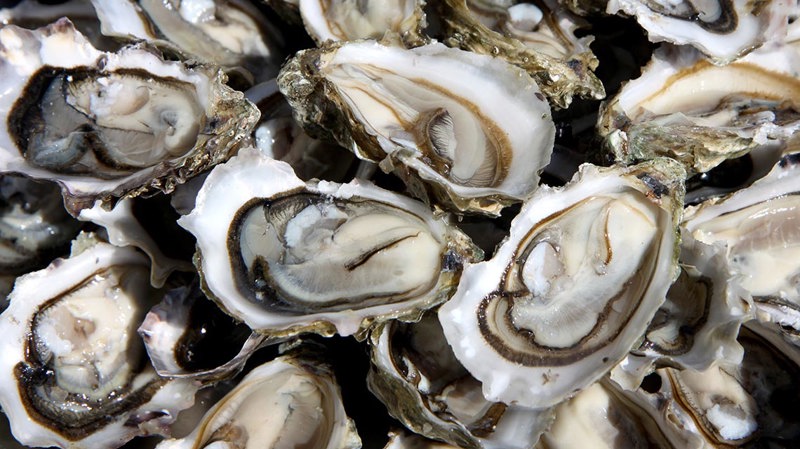 The town of Ceduna is a delight to visit for anyone who loves South Australia's thriving arts and culture scene. The Ceduna Arts and Culture Centre has a rich variety of indigenous artefacts, art and crafts. All profits from sales are reinvested into the local art community and the centre's operations.
Then there's the Ceduna National Trust Museum. Originally built in 1912 and operating as a museum since 1981, it holds a rich collection from across the generations. The collection from pioneering families and farmers is a particular highlight.
In addition to its brick-and-mortar attractions, the citizens of Ceduna are proud to proclaim their town the oyster capital of Australia, and they make a strong case for this title. A trip down Bergmann Drive during the fishing season offers you the chance to buy oysters fresh and direct from the town's fishing processors. You can also buy prawns, calamari and snapper if you want to take something away to cook for lunch or dinner.
Coonawarra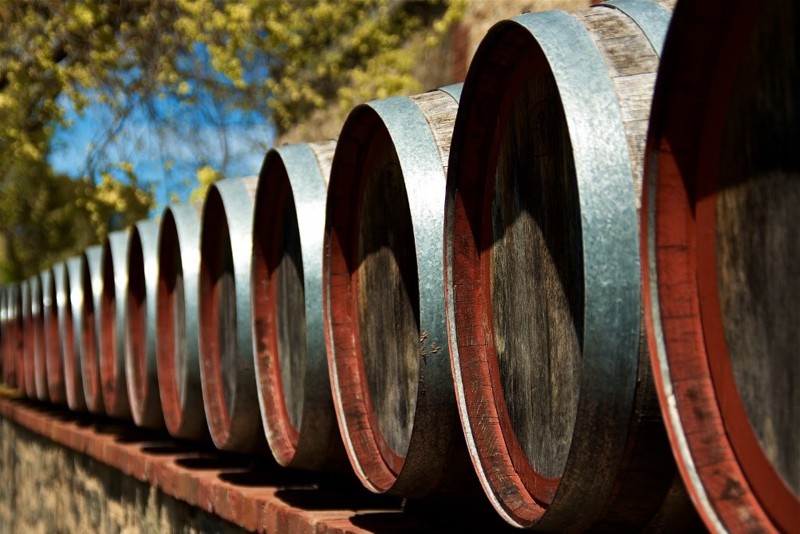 Coonawarra is one of Australia's best wine regions.
Today, Australia is recognised as one of the great wine-producing nations of the world. This is no mean feat in and of itself, but it's particularly notable given how young the Great Southern Land's wine industry is compared to the historic nations of Europe. That's why a road trip through Coonawarra is always a terrific idea, offering you cellar-door access to famous Aussie wineries.
From the historic Leconfield wines owned by one of Australia's oldest wine-making families, to Wynns Coonawarra Estate, which has maintained a vineyard in the region longer than any other, Coonawarra is dripping with Australian wine history. Other fantastic wineries like the Katnook Estate is also in the region.
In addition to offering tours and giving you direct access to some of the world's best wine, Coonawarra also has a thriving cheese industry. For any traveller who loves nothing more than enjoying some wine and cheese with friends, a trip through this region will be nothing short of perfect.
Mount Gambier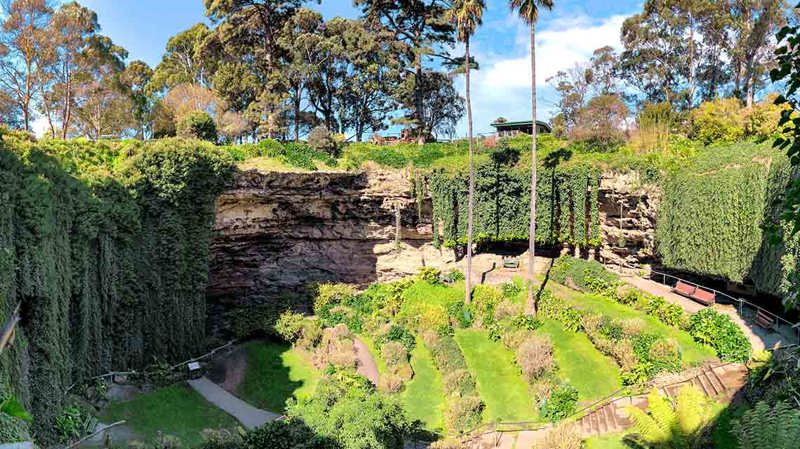 Mount Gambier is a popular pit stop for Aussies travelling along the Melbourne to Adelaide corridor, but it's also a fantastic destination in its own right. The Umpherston Sinkhole is always a good first port of call on arrival.
These exquisite gardens, first created in 1886, have been drawing visitors ever since, providing a tranquil space for adults and a magical experience for kids. For a truly special experience, be sure to visit around dusk as hundreds of possums come out to feed and enjoy the gardens after the sunset.
A trip through Mount Gambier in the summertime can be particularly stunning when its lake turns a rich, vibrant shade of blue. The exact reason this occurs still remains debated – with the most popular view being the warm weather heats the lake and changes the water's colour – but whatever the case, it's an incredible sight to see.
In addition to the Blue Lake, there's also Valley Lake, Little Blue Lake and a host of other waterways scattered around the town for any traveller who is keen to find a quiet spot for a picnic. And for anyone who loves a spot of fishing, it's possible to catch bream and estuary perch in the Glenelg River, just a 20-minute drive from the town centre.
Explore more guides
So that's part 2 of our South Australia road trip guide. Now read part 1 to see what Adelaide, Victor Harbor and Cape Jervis have to offer.
South Australia is sensational, but it's not the only state in Australia that can deliver you an unforgettable road trip. Take a look at our state-by-state guides for Victoria, New South Wales, Western Australia, Queensland and Tasmania.
Plus, don't forget to check out our ultimate Australian road trip guide. For anyone who is going on a road trip for the first time (or is perhaps a veteran but just keen on some extra tips and advice), it's a must-read before you hit the open road.
Enjoy all South Australia has to offer!