Planning and preparation
There's nothing quite like a great Australian road trip. Whether you're travelling for a couple of days or a couple of months, the Great Southern Land is one of the best places on earth to hit the road and enjoy the great outdoors.
But like any good holiday, a road trip requires some solid planning to make sure you get the most out of it and avoid any mishaps or delays. In part 1 of our guide, we'll take you through the planning and preparation that can help you get set to hit the road.
Plan your trip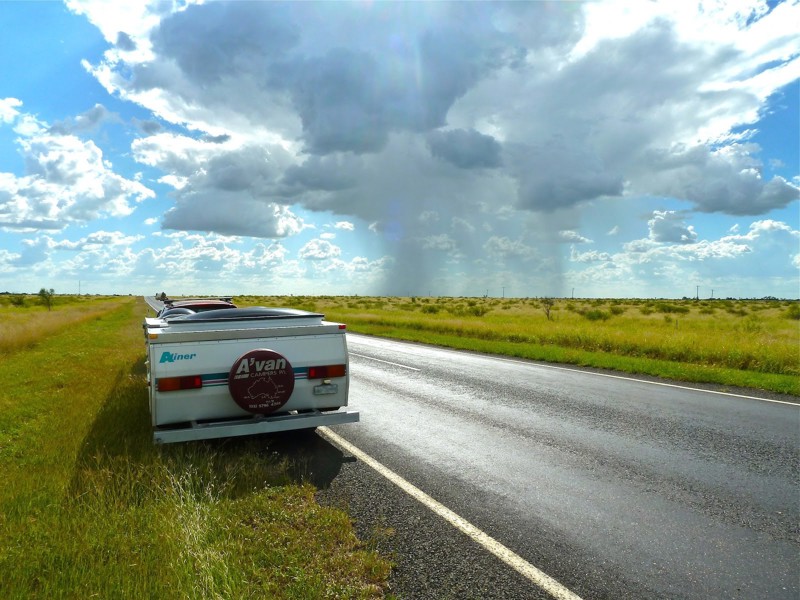 Good planning will help ensure you don't get stuck on your trip.
If you're not a big planner in day-to-day life, the same probably applies to your approach to travelling. Some of the best fun on road trips comes with the spontaneity of discovering things randomly along the way.
But while it's fun to meander and not overschedule things, for longer trips it's always a good idea to at least make a loose plan. This will help ensure your trip is safe and drama-free, while also helping you stay on budget. Here are some things to consider while planning your trip.
Your destinations
Deciding which places and attractions to visit is always the most fun part of planning. As you plan, keep timelines and delays in mind. Your GPS may say a trip from point A to point B will only take two hours, but if you encounter a traffic jam or accident, you may miss out on a key attraction as a result. So always allow for a little extra time as you plan your travels from destination to destination.
Your vehicle
Choosing the right vehicle to take on your trip is another important step. For most Aussies, their current car will suit their needs. But if you're taking an off-road trip, or plan to bring a caravan, you may want to borrow or hire a vehicle that's more suitable.
Ultimately, enjoying road trips is not just about the sights you see, but how you travel between them. A vehicle that isn't suitable for your trip can really make it miserable.
Equipment and budgeting
Next, gather any necessary equipment and draw up a budget for expenses. Equipment includes everything from snorkels and kayaks to skis and snow coats – whatever you'll need to make the most of your road trip.
It's also a good idea to make sure the equipment fits in your vehicle well in advance of you heading off. Keep in mind that even if it fits, you don't want to spend too much time on your trip playing a tricky game of car Tetris whenever you need to find something.
Planning for expenses in advance is a great way to stay on budget and save money. With the internet at your fingertips, it's usually easy to score last-minute accommodation, but you may pay a premium. By planning ahead, you can keep an eye out for special discounts and sales that pop up.
Prep your vehicle
Before you leave, it's crucial your car gets a bit of tender loving care. A road trip can go off without a hitch provided your vehicle is in good working order, but a lengthy journey can put a lot of strain on it – so go through a couple of checks prior to hitting the road.
Check your tyres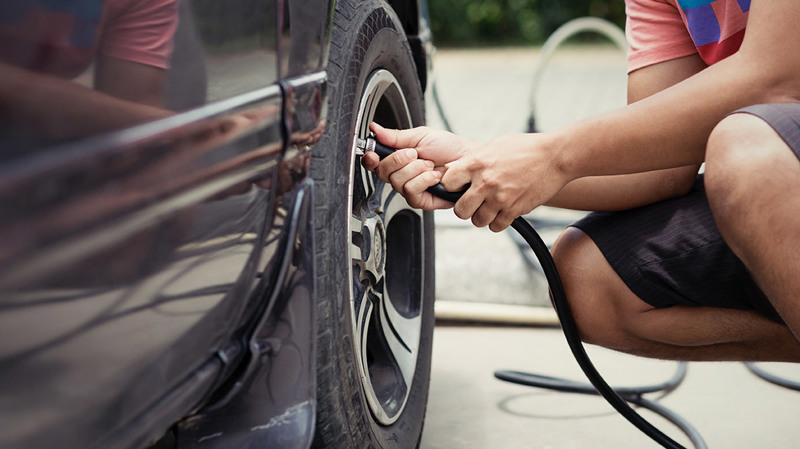 Any long trip will give your tyres a good workout and a bit of a beating. So make sure they're in good condition at the start, and if in doubt, be prepared to opt for a new set to save you time and hassle once you're on the road.
Get a service done
Even if your car's next service isn't due for a couple more months, getting one done in advance of a trip is always a good idea. In addition to getting everything filled up and tuned up, mention to your mechanic that you're taking a trip. Depending on how long your trip is, they may make some tweaks to ensure your car is well prepared.
Handle any repairs
When you're driving your regular daily route, the optional repairs your mechanic suggests may not seem urgent. But if an issue arises while you're on a road trip, it can be a major issue, taking extra time, money, and effort to sort out. Even worse, it could delay – or even spoil – the whole trip.
So there you have it – part 1 of The ultimate Australian road trip guide, giving you everything you need to start planning and preparing. Now read part 2 to get extra tips on what to pack, how to plan for emergencies and passengers, and where to go.