What to pack and where to go
In part 1 of our guide, we outlined how to best plan and prepare for your trip. Now it's time to get some extra tips on what to load into the car, how to take care of emergencies and passengers, and ultimately, where you should choose to go. So let's get into it!
Bring the right supplies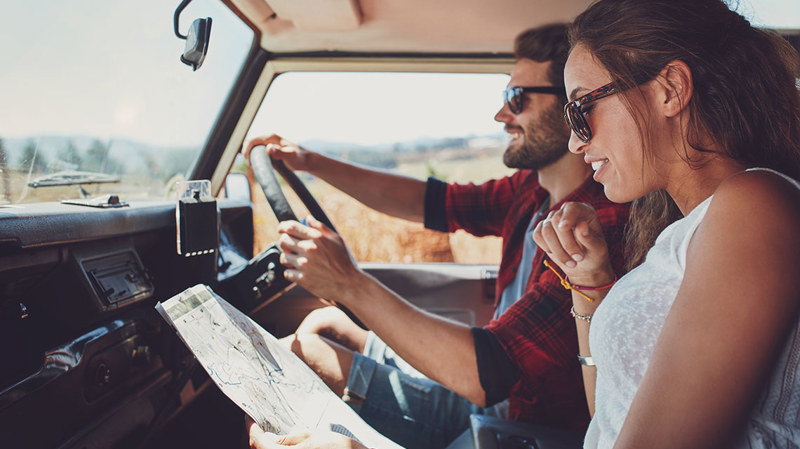 If you fail to plan properly for a road trip, the best-case scenario is that you'll have to make an extra stop in the next town to pick up supplies. The worst-case scenario could mean you encounter a problem and don't have the resources on hand to fix it.
That's why making sure you have the right supplies at the outset is crucial. While every road trip will have different requirements, each will benefit from the following.
An up-to-date print map
It's always wise to pack both a primary and a backup GPS for your trip. But even if you do, sometimes issues can arise – from software malfunctions to problems getting a signal while travelling through remote parts of Australia.
So having an up-to-date print map is always a good move. Old maps can include out-of-date information, which may steer you in the wrong direction. A road map from this year (or last) is a must.
Extra food and water
If you're going on a long and remote road trip, then packing a few days' worth of water and long-lasting foods is essential. If you're taking a short road trip or will be travelling through many cities and towns, just be sure you have enough food and water to last at least one full day for you and each passenger.
Also be sure to print out a hard-copy list of mechanics and service centers along the trip route. If you have a popular car brand, you should have little trouble finding multiple service centres wherever you go. If you have a rarer luxury vehicle, ask the manufacturer or look online ahead of time to see which service centres can assist you if needed.
Swimming, shutters, and sunscreen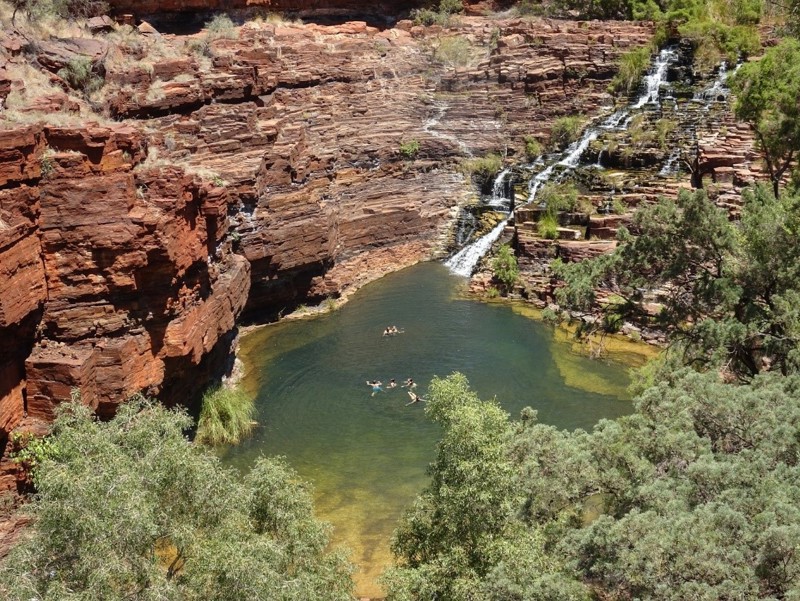 Sometimes leaving your keys on the shore isn't an option when swimming.
Beyond these essentials, consider bringing a waterproof key holder. They're handy if you're planning on doing a lot of swimming and won't have anyone to watch your keys back on shore. Many key holders can be stashed in your bathing suit, worn on your wrist or securely attached to your car's rear bumper.
Also think about bringing along a good standard camera. Smartphone cameras are pretty amazing these days, but if you're going to see some of the most incredible sights our Great Southern Land has to offer, having a high-quality camera on hand is a good idea. Grab a selfie stick too – they can give you some terrific angles and snaps if you're doing an activity like hiking.
Finally, it's important to ensure you have plenty of sunscreen on hand. A big bottle with multiple litres may be more cumbersome than a travel bottle, but nothing is worse than having a trip ruined because someone spent too long out in the sun and now looks like a tomato.
Entertain your passengers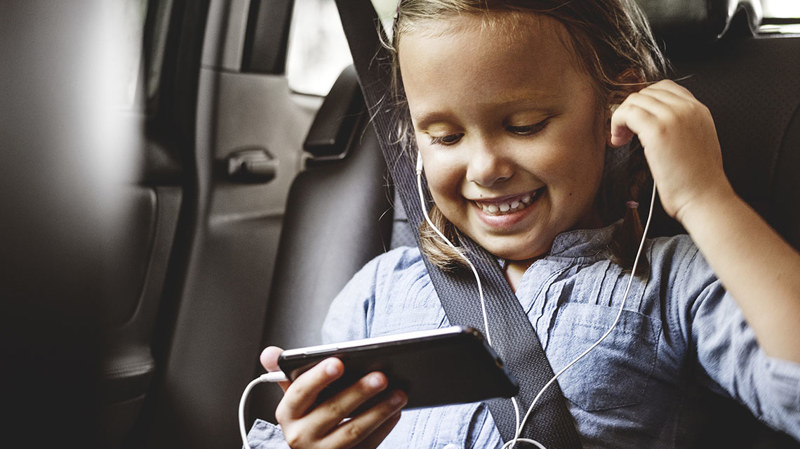 Let's face it, in generations gone by, a road trip could pose some big challenges in the entertainment arena. But today, teenagers will likely have no trouble keeping themselves occupied.
It can be a different story for the little ones. Despite everyone's best efforts, there are only so many rounds of 'I spy with my little eye' that can be played before complaints start to come from the back seat.
Fortunately, there's no shortage of options to keep kids entertained when on the move. While many parents will limit screen time at home, it's worth making an exception to this rule on a road trip. It will encourage kids to focus on the fun instead of asking "Are we there yet?" over and over again.
There are plenty of great apps out there that are both fun and educational. You can also keep the kids occupied by encouraging them to help plan your route and rest stops using online maps.
For the adults, there are a number of terrific podcasts, audiobooks, and playlists (check out the 100 greatest songs of all time) that can be easily queued up.
Emergency preparations
Before your trip begins, give friends and family members your itinerary. That way, if you don't arrive home on time, they can follow up.
Sometimes, despite all the planning you put into a trip, things still go wrong. It can be frustrating, but it's important to keep your perspective and focus on dealing with the issue at hand.
If you break down on the highway, it's crucial to remain with your vehicle and call for roadside assistance, especially if you're travelling on a very remote road. It may be tempting to head for the next petrol station or town, but many travellers have got into real trouble because they've been sideswiped by a car, suffered heat stroke, or experienced other unpleasant incidents that ruined a happy road trip.
Time to hit the road
Hopefully this guide helps you plan and prepare for the ultimate road trip: one that's heavy on fun and adventure, and light on hazards and annoyances. Just keep in mind that a little more planning and tailoring might be required depending on the type of trip you take and the locations you visit.
Luckily, there is no shortage of outstanding journeys and amazing attractions all over Australia. Whether it's the beautiful beaches of New South Wales, the wine country of Victoria or the desert sands of Western Australia, you're sure to find a trip you'll love in our state-by-state road trip guides below.
Queensland
From world-class beaches to pristine rainforests, a road trip through Queensland will delight anyone who enjoys the great outdoors.
New South Wales
Australia's oldest state has something for everyone, whether you're into history, zoos or great Aussie rock music.
Victoria
Beautiful desert towns, historic gold mining cities, and Australia's most famous surf spot: Victoria has everything you need for a great road trip.
Tasmania
Australia's Apple Isle is such a great road trip destination, you can cover the of Tasmania in one day.
South Australia
Untouched coastline, sunken gardens and fantastic wineries: any trip through South Australia is sure to be unforgettable.
Western Australia
With hot springs, pristine sands and gorgeous lakes, a trip through Western Australia will leave you smiling from ear to ear.
So what's stopping you? Go on – get out there and enjoy this great country of ours. Together with the tips in part 1 of our ultimate Australian road trip guide, you've got all the info you need to plan and embark on an epic adventure. Safe travels!