Melbourne, Mildura and the Mornington Peninsula
While Victoria is one of Australia's smallest states, the variety of landscapes that can be found within it is incredible, making it a great place to take a road trip. You'll find heritage cities, world-class surf beaches, vibrant seaside locales with sweeping mountain views, desert towns encircled by red sands, and much more.
With so many interesting destinations spread across the state, it's easy to plan a quick trip – or a very long one, depending on what you want to see.
In part 1 of our Victoria road trip guide, we explore some of the Garden State's best spots.
Melbourne
Victoria's capital is a fantastic road trip destination.
Statistics show most Australians live in capital cities. So for most Victorians, going on a road trip will mean heading out of the Big Smoke. But for those who live in a provincial Victorian city or rural location, a trip to the state's capital can make for an ideal road trip.
Melbourne offers an array of attractions to cater to every visitor's interest. And as the nation's fastest-growing city, having passed the 5-million population mark in 2018, it's expanding and adding even more attractions every day. For sports fans, a trip to the historic Melbourne Cricket Ground and the sports precinct are a must. For music fans, a visit to Brunswick or St. Kilda will offer you the chance to see some of the nation's most exciting up-and-coming acts.
For anyone who is a cultural aficionado, there's the outstanding National Gallery of Victoria, and brilliant bookshops and libraries that showcase Melbourne's reputation as a UNESCO City of Literature. And for coffee lovers and keen foodies? You'll be spoilt for choice, with Melbourne containing countless great cafes and restaurants, from first-class dining rooms to budget-friendly eateries.
Mildura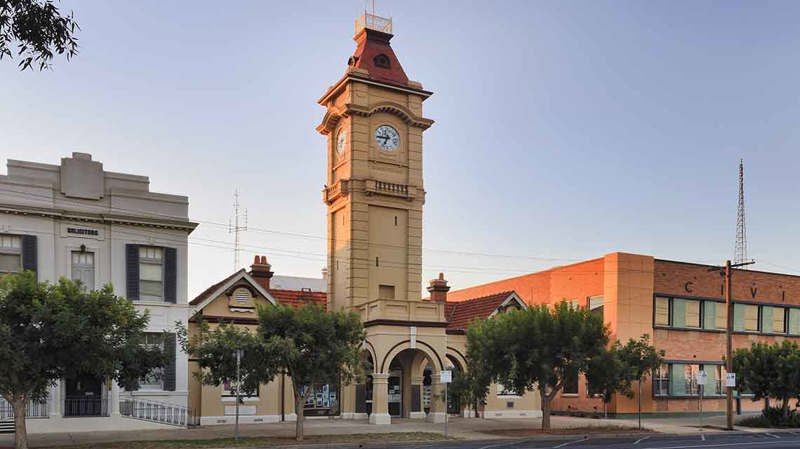 It's no secret that states like Western Australia and Queensland do a terrific job of showcasing our sunburnt country to tourists. But Mildura proves Victoria has some strong offerings in this space, too. It's a unique rural city surrounded by the unforgettable ochre sands that are iconic to Australia.
Driving down Langtree Avenue on arrival will showcase a vibrant mix of historic buildings, beloved pubs, and contemporary cafes. With the city having a strong arts community – with painters, writers, and other creatives being a key part of Mildura's culture – it's no surprise that the city is regularly playing host to fantastic events that draw people from near and far.
For music lovers, there's the Mildura Country Music Festival. For travellers who love the theatre, check out the Mildura Summer Arts Festival. And for those who adore all things books, the Mildura Writers Festival will be a dream come true.
Be sure to also visit Lake Gol Gol, where the red sands of Mildura's surrounds meet the lush greenery and blue waters of this attraction. It's a wonderful place for a picnic or an evening of stargazing.
The Mornington Peninsula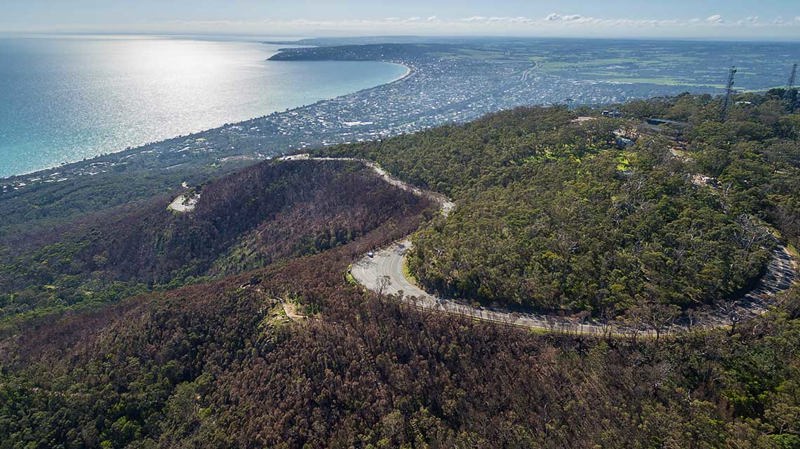 Just a one-hour drive out of Melbourne, the Mornington Peninsula can feel like it's in another country. For many Victorians, driving to Mornington will involve making the difficult choice between travelling via Beach Road and all its seaside beauty, or through gorgeous countryside via the Mornington Peninsula Freeway.
Whichever one you pick, when you arrive on the Peninsula, you'll find the fast pace and hustle of urban life fade away as you enjoy quiet beaches, friendly towns, and wonderful parklands. For anyone looking to get the lay of the land as soon as they arrive, a visit to Arthur's Seat is a must. An easy drive up the hill, this lookout is also a favourite of runners and cyclists who like to test their fitness on the steep 3-kilometre climb.
In addition to Arthur's Seat, the Peninsula's beaches are some of the nation's most beautiful. Sorrento, Dromana, and Canadian Bay are all strong picks if you're looking for a swim after the drive. And for greenthumbs? Check out the historic Heronswood Gardens, alongside local institutions like Diaco's that are sure to give you a great plant or two to take home on your return journey.
Explore more guides
So that's part 1 of our Victoria road trip guide. Now read part 2 to see what Ballarat, Bendigo, Bells Beach and the Great Ocean Road have to offer.
Victoria is sensational, but it's not the only state in Australia that can deliver you an unforgettable road trip. Take a look at our state-by-state guides for South Australia, Western Australia, New South Wales, Tasmania and Queensland.
Plus, don't forget to check out our ultimate Australian road trip guide. For anyone who is going on a road trip for the first time (or is perhaps a veteran but just keen on some extra tips and advice), it's a must-read before you hit the open road.
Enjoy all Victoria has to offer!