Ballarat, Bendigo, Bells Beach and the Great Ocean Road
In part 1 of our Victoria guide, we explored Melbourne, Mildura and the Mornington Peninsula. Now it's time to highlight some of the other incredible destinations this state has to offer.
Ballarat and Bendigo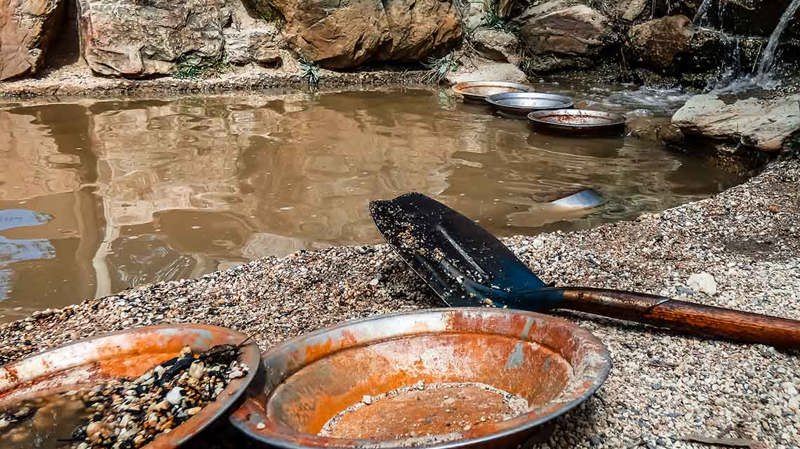 These two cities enjoy a fun rivalry with one another. Each have separate identities, and many Victorians enjoying picking a favourite after they've visited both to help advance the cheeky competition. While it's certainly not necessary to visit both to have a fantastic road trip, if you have the time, it's well worth it.
Ballarat has a rich history as a gold mining town, and Sovereign Hill offers a way to experience it first-hand. An open-air museum built upon the city's original gold mining fields, Sovereign Hill gives you a chance to experience what life was like when the Victoria gold rush was on. And a trip through Kryal Castle will transport you back to a time of myths and legends. Be sure to stop by the Ballarat Botanical Gardens to enjoy the beautiful plants and an exquisite collection of marble statues.
Bendigo's fascinating history can be discovered at Central Deborah Gold Mine, with its guided underground mine tours. You can also visit the Discovery Science and Tech Centre, outstanding art galleries, and beautiful Lake Weeroona. And given Bendigo's rich history of Chinese emigrants, be sure to enjoy lunch at one of the many Chinese eateries before leaving town.
Bells Beach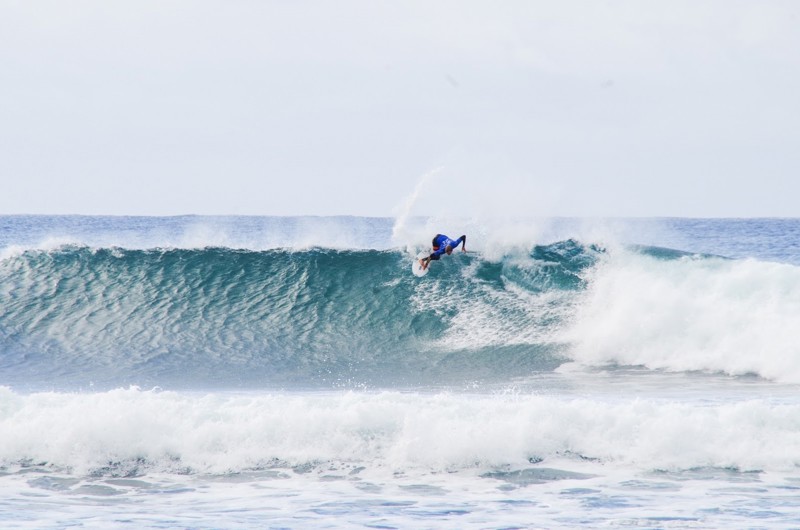 A road trip to Bells Beach takes you to one of the world's most famous surf spots.
The spiritual home of Australian surfing, this sporting destination's rise to global fame is a story of persistence. Since 1962, the Rip Curl Pro has been held at this break – but as early as the 1930s, the famous wave that curls into a long right-hander was drawing surfers from Torquay and further afield.
These surfers helped establish the reputation of Bells Beach as the number-one surfing spot in Australia, with a bit of help from local surfer Joe Sweeney. Before he came along, surfers accessing the beach had to navigate all sorts of hazards in the bush. But thanks to Sweeney, who paid a local farmer to drive through with his bulldozer, a path to the beach was carved and today forms part of the Surf Coast Walk track.
This track is a great place to start your visit at Bells. If you're a surfer, you can scope out the waves from above before getting your board and making your way to the shoreline. Even if you're not a keen rider, the opportunity to see one of Australia's most famous surfing spots – and a truly beautiful beach alongside it – always makes for a fun outing in Victoria.
The Great Ocean Road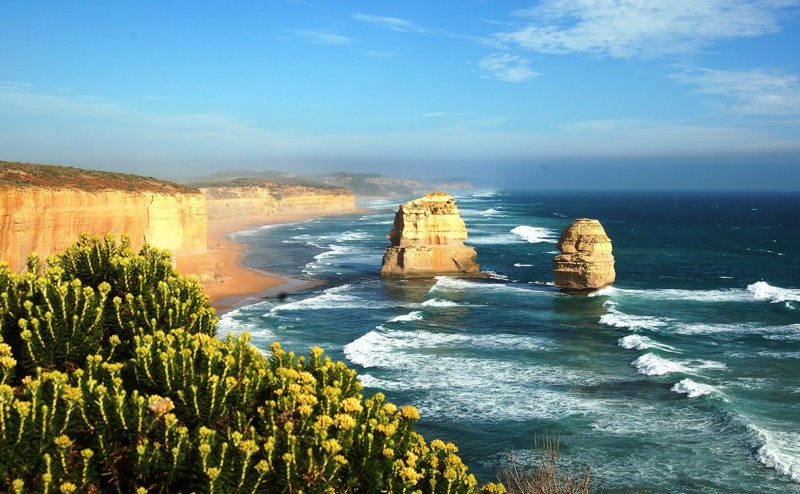 The 12 Apostles are one of the many amazing sights you can see on the Great Ocean Road.
Originally built by returned soldiers from World War 1 in memory of the fallen, today this highway is the world's biggest war memorial. It's also unquestionably one of the most beautiful, hugging the shore as it winds through amazing landscapes and famous attractions like the 12 Apostles.
Beyond its natural beauty, what makes the Great Ocean Road really special is how different the culture and vibe can be from one town to the next. Starting at Torquay and ending at Allansford – right near Warrnambool, a magnificent provincial capital with outstanding whale watching in migration season – a drive down the Great Ocean Road from end to end will give you access to Anglesea, Lorne, Apollo Bay, Cape Otway, and more.
It's a really good idea to bring some sports equipment with you on this trip if you're a fan of the ocean. Everything from surboards to boogie boards, kayaks to wakeboards, and even your dinghy or a jetski will all find a place to be enjoyed on this drive. There are countless spots perfect for a pitstop and some fun in the water along this highway.
Explore more guides
So that's part 2 of our Victoria road trip guide. Now read part 1 to see what Melbourne, Mildura and the Mornington Peninsula have to offer.
Victoria is sensational, but it's not the only state in Australia that can deliver you an unforgettable road trip. Take a look at our state-by-state guides for South Australia, Western Australia, New South Wales, Tasmania and Queensland.
Plus, don't forget to check out our ultimate Australian road trip guide. For anyone who is going on a road trip for the first time (or is perhaps a veteran but just keen on some extra tips and advice), it's a must-read before you hit the open road.
Enjoy all Victoria has to offer!