Perth, Rottnest Island and Zebedee Hot Springs
Western Australia is big, bold and beautiful. Australia's largest state geographically, Western Australia has an abundance of attractions and entertainment on offer. For those who live in WA, that means you can enjoy a variety of destinations, all in your own state. For Aussies travelling in from further afield, WA is the state to pick for an unforgettable adventure when you want to go big.
WA offers everything from stunning lakes and pristine beaches to refreshing spas and amazing golf courses – and a certain golden town all Aussies know and love. Some of these drives may take a little longer and some of the temperatures may be a little hotter, but a road trip through WA will deliver an experience that truly captures the spirit of Australia.
In part 1 of our Western Australia road trip guide, we explore some of the state's best destinations.
Perth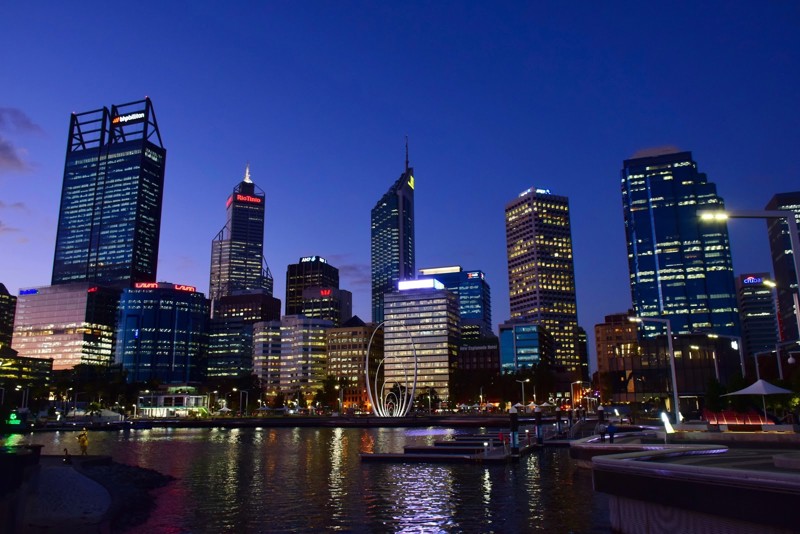 Western Australia's capital offers everything you need for an outstanding road trip.
Statistics show most Australians live in capital cities. So for most Western Australians, going on a road trip will mean heading out of the Big Smoke. But for those who live in a provincial city or rural location, a trip to Australia's westernmost capital can be wonderful.
Perth is truly unique among Australia's metropolises. Among the most geographically isolated capital cities in the world, Perthians from one generation to the next have worked hard to create a city that not only delights Western Australians, but also draws people from near and far to the city of two million. As a result, modern Perth is a terrific mix of pioneering frontier spirit, classic Aussie seaside town, and multicultural capital, all at the doorstep of Asia.
Given Perth's distinctive history, there's a lot to pick and choose from when it comes to activities.
Dating all the way back to 1897, the Fremantle Markets will give you a real taste of Perth's cuisine scene, with the freshest fruit, vegetables, and seafood on offer, alongside cafes, eateries, and plenty of fantastic shops for anyone seeking a souvenir or a bargain.
For those keen to sample some of Western Australia's beer and wine, a drive through Swan Valley will put you at the front door of some of the state's best breweries and vineyards. A trip to the Bell Tower is also a must, with one of Perth's most beautiful buildings providing sweeping views of the city, Swan River, and the Indian Ocean.
Rottnest Island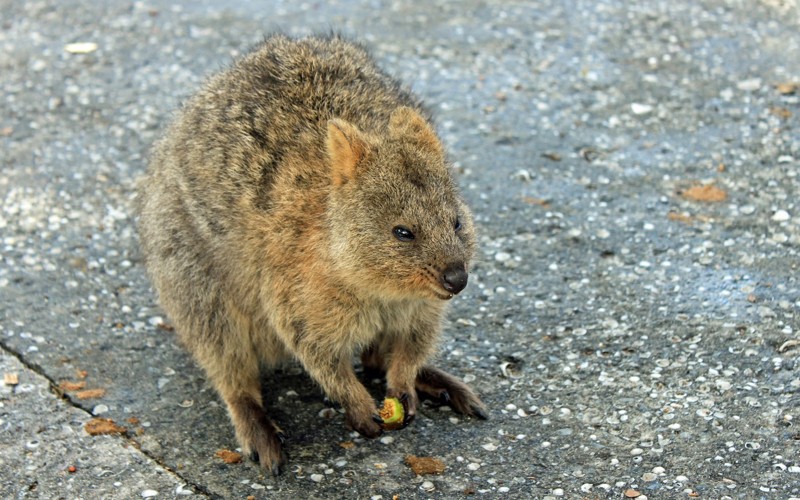 Few visitors can resist snapping a picture with a cheeky quokka on a visit to Rottnest Island.
For many Western Australians, it's hard to imagine a holiday without Rottnest Island coming up on the list. This iconic getaway just 33 kms from the mainland holds great appeal as an offshore getaway to Westies.
A tropical retreat with white sand beaches, turquoise waters, and the social media phenomenon the quokka, Rottnest Island is a true paradise. There is a wide variety of accommodation options available, from simple campgrounds to luxury couples retreats for those who want to add some real pampering to their trip.
Rottnest Island can make a great addition to a road trip, but a few extra steps are required. As no cars are allowed on the island, it's necessary to consider varying your trip if you really want to make Rottnest a part of it. The good news is that push bikes are allowed, and there are buses available around the island. If you're driving along the coast near Fremantle and Perth and want to add on a ferry ride, or you're a keen cyclist, Rottnest can be the perfect addition to your road trip.
Zebedee Hot Springs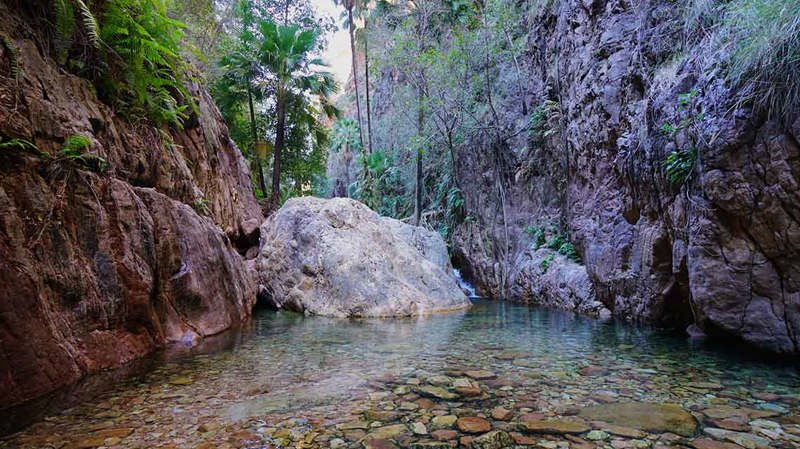 Western Australia is one of the best places in the world to unplug and get away from it all, and the Zebedee Hot Springs is one of the best places in the state to do it. The chance to kick back and relax in the gorgeous surrounds is worth the trip in and of itself.
While Australia has many fantastic hot springs around the nation, it's no overstatement to say this isn't just a fun activity, but a true experience. This will be clear to you as soon as you arrive and begin your walk to the thermal hot springs and pools through the Livistona forest.

In addition to taking in the hot springs themselves, you can easily combine a trip here with a hike through the El Questro Gorge, and even do some off-roading with your 4WD. In the event you arrive in a different sort of vehicle but are still keen to get a genuine 4WD experience, it's possible to get in on the action with one of El Questro's tours.
Explore more guides
So that's part 1 of our Western Australia road trip guide. Now read part 2 to see what Lake Argyle, Kalgoorlie and Coral Bay have to offer.
Western Australia is sensational, but it's not the only state in Australia that can deliver you an unforgettable road trip. Take a look at our state-by-state guides for Victoria, South Australia, New South Wales, Tasmania and Queensland.
Plus, don't forget to check out our ultimate Australian road trip guide. For anyone who is going on a road trip for the first time (or is perhaps a veteran but just keen on some extra tips and advice), it's a must-read before you hit the open road.
Enjoy all Western Australia has to offer!