Lake Argyle, Kalgoorlie and Coral Bay
In part 1 of our Western Australia guide, we explored Perth, Rottnest Island and Zebedee Hot Springs. Now it's time to highlight some of the other incredible destinations this state has to offer.
Lake Argyle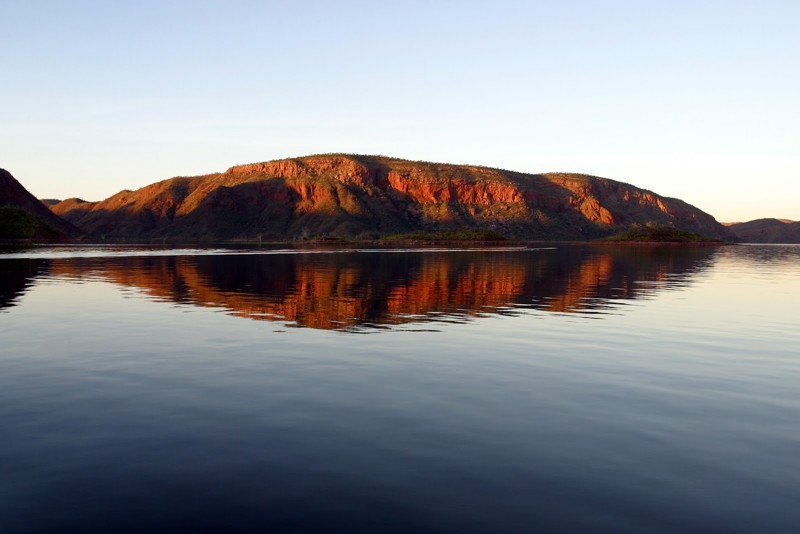 Lake Argyle is the perfect spot to kick back and relax or have some high-octane fun.
Australia is rightfully famous for its amazing beaches. They draw Aussies to the shore every summer, and visitors from around the world come for swimming, surfing, and fun in the sun right alongside them. Because our beaches are so famous, it can be easy to overlook how many outstanding lakes we have. Lake Argyle in Western Australia's northeastern reaches is one such gem.
Lake Argyle is Australia's largest man-made lake, and it's among the very best spots in Australia for anyone who loves an afternoon of boating. The waters of Lake Argyle are usually calm and steady, making them ideal for water skiing. The lake also has over 70 islands that are fun to sail between and explore.
There's also the Durack Homestead nearby for any history buffs on your trip. First built in 1895 by the pioneering Durack family, the home was constructed entirely of crushed limestone blocks. In the 70s, it was relocated a short distance, as Lake Argyle threatened to swallow it whole. The homestead offers a rare opportunity to step back in time and see what life was like in the Outback just before Australia's colonies joined together in the Federation of 1901.
Kalgoorlie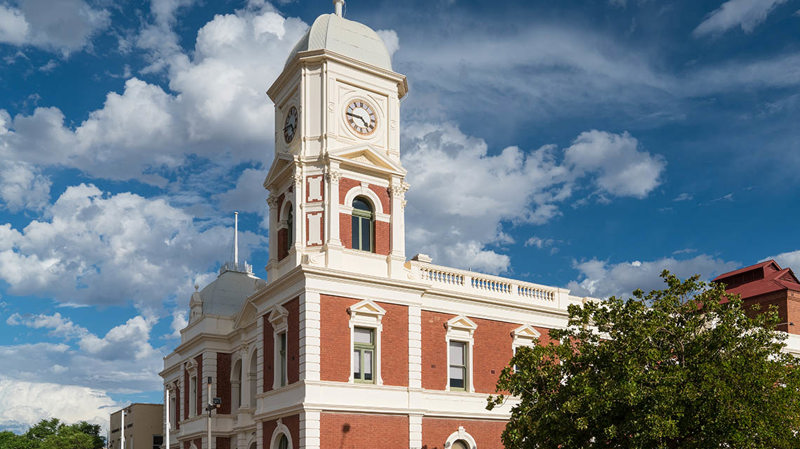 A trip to Kalgoorlie-Boulder, or Kalgoorlie as it's known, is akin to a pilgrimage for many Aussies. Driving to this rural city via the Great Eastern Highway makes for an experience in and of itself, as the beauty of the state's red sands and blue skies surround the road at every turn. And once you arrive you'll find that the town, established in the 1800s, offers truly beautiful architecture and period stylings that can be traced from one decade to the next.
It's no surprise that a town that's been mining gold for over 120 years has a lot to offer jewelry lovers. The Museum of the Goldfields provides an engaging journey through the generations as Kalgoorlie grew to become a famous gold mining town. The KCGM Super Pit Lookout gives you the chance to see one of the world's biggest mining pits in action. And for anyone with a little extra spending money in hand, there are a number of jewelers throughout the Hannan Street Shopping Centre offering special gold momentos to take home.
For any golf fans, check out the Kalgoorlie Golf Course. The green turf of the 18 holes is surrounded by distinctive red sands and Australian fauna, serving up a golf course that's among the most picturesque in the world.
Coral Bay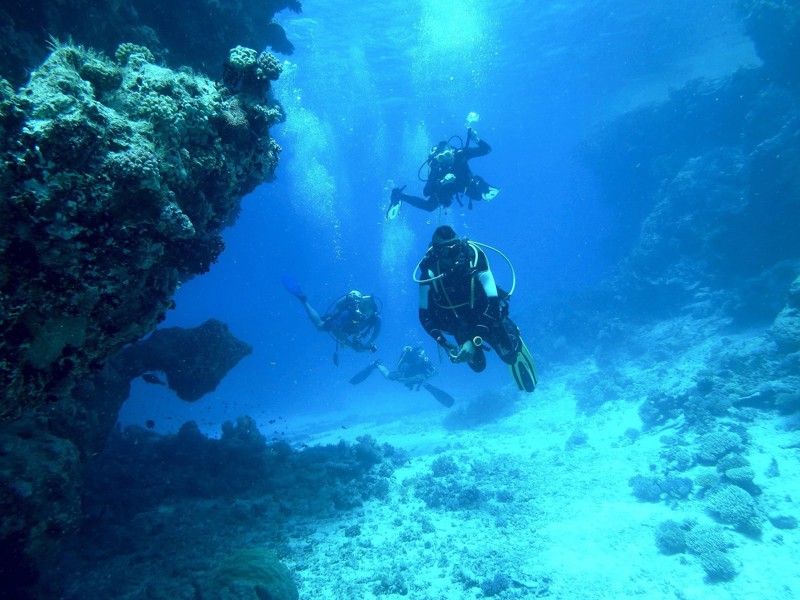 Coral Bay is a terrific place to dive – or start a brand-new diving hobby.
For anyone who has felt overwhelmed by all the crowds and traffic that can surround a popular beach in summer, a trip to Coral Bay will be pure bliss. It offers serene and gentle waters, silky soft sand, and a gentle crescent curve at the beach's end that provides the perfect area for the kids to play.

For anyone who enjoys snorkelling or scuba diving, Coral Bay is a fantastic place to park the car and hit the water. Given the distance from major cities to Coral Bay, Ningaloo Reef appears untouched by any human footprint. But while there may not be many humans around, the marine life is abundant.
Alongside the beauty of the reef itself, you can see schools of fish, turtles, and stingrays. A variety of whales can also be seen up close during migration season. If you have your heart set on this experience but you haven't yet trained in scuba diving, it's possible to begin PADI training while in town and venture to the reef with a tour group.
Explore more guides
So that's part 2 of our Western Australia road trip guide. Now read part 1 to see what Perth, Rottnest Island and Zebedee Hot Springs have to offer.
Western Australia is sensational, but it's not the only state in Australia that can deliver you an unforgettable road trip. Take a look at our state-by-state guides for Victoria, South Australia, New South Wales, Tasmania and Queensland.
Plus, don't forget to check out our ultimate Australian road trip guide. For anyone who is going on a road trip for the first time (or is perhaps a veteran but just keen on some extra tips and advice), it's a must-read before you hit the open road.
Enjoy all Western Australia has to offer!