At Youi, it's no secret that our people are pretty special to us. We invest heavily in providing programs and a work environment that are positive and productive, which ultimately supports our people to provide awesome service to our customers.
So coming away from the recent Australian HR Awards with a couple of big wins really was the icing on the cake. Held at The Star Sydney on September 6, the Awards brought together the best of the best from across the HR industry.
The first win for the night came for Best Health and Wellbeing Program, which we picked up for our YourLife program – the third win of its kind for Youi in the past five years. Youi Chief People Officer (CPO), Ivan Pierce, was chuffed with the award.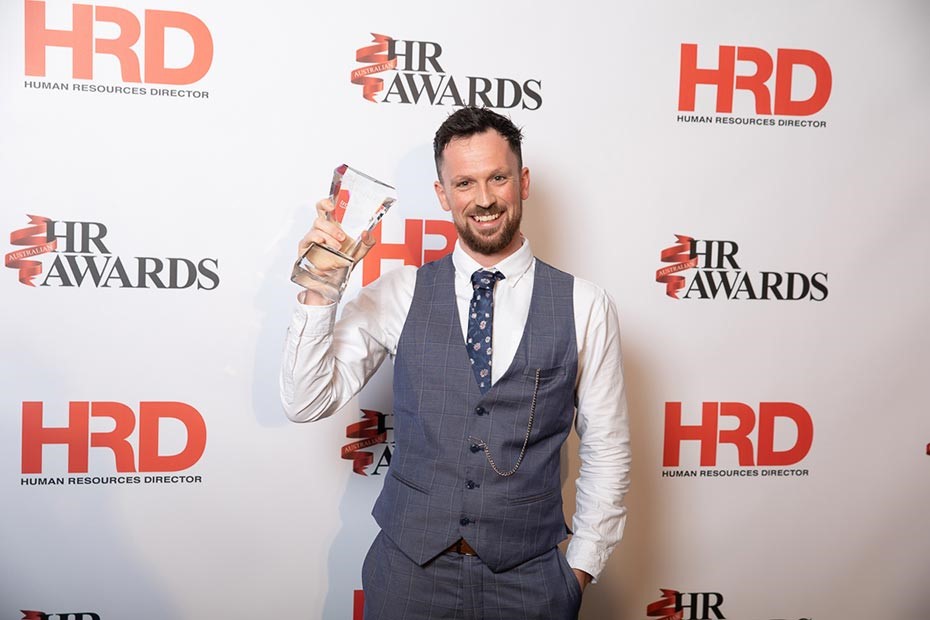 Ryan McGrory, Youi Employee Experience Manager, celebrating the win
"It's very humbling to be recognised as being the best in Australia for our people programs. Having won three of these now perhaps shows that we've got the formula right – finding that ideal balance of physical, mental and financial health for our people," he said.
The next big win had a more individual focus, with Employee Experience Coordinator, Jess Edmonds-Saunders, taking out the Australian HR Rising Star of the Year award. Youi CPO, Ivan Pierce, again had plenty of praise.
Jess Edmonds-Saunders with her Rising Star award
"This was great for Jess – she puts other people first all year round, championing recognition within the business, and it was great to see this being acknowledged. Plus, for one night, she was put first!" he said.
"It was wonderful just to be a part of the Awards and to again receive industry recognition, despite really tough competition from both national and international brands and organisations."
Youi was also highly commended for our reward and recognition program, YourGame, which won at last year's awards. See the full list of 2019 winners right here.
Congrats to all the winners on the night, and we can't wait to be part of the celebrations again in 2020.