At Youi, we take the time to listen. We get to know people and find out what matters to them; what makes them an individual. We do it with our customers and now we're proud to do the same through our Stories of Change series.
Charlie Cameron and Callum Ah Chee share their stories and experience with racism.
Despite great strides being made over the last three decades, racism is still something the AFL are working to eradicate from this great game. Western Bulldogs Indigenous player Jamarra Ugle-Hagan recently recreated Nicky Winmar's iconic gesture days after he was racially abused by a spectator and subjected to online hate.
And the AFL's efforts to eradicate racism from the game and mark the 30th anniversary of Nicky's stand were dampened after four Indigenous players said they'd been on the receiving end of racist comments online.
One of those was Brisbane Lions forward, Charlie Cameron, who was disparaged on social media. "I didn't hear about it until the footy club told me about what someone said about me," says Charlie. "Obviously, you ask the question, 'Why is it me'? I'm just going out there, playing footy, enjoying myself, and trying to put a smile on people's faces," he says.
Past Indigenous players paved the way
"To see someone trying to bring you down is pretty disappointing. We can all play a part in trying to stamp racism out and educate people – especially younger people, through schools. We all have a role to play – Indigenous players, non-Indigenous players, and the AFL," he explains.
Lions teammate and fellow Indigenous player Callum Ah Chee says: "I think we've definitely come a long way in terms of racism and that's because of the role that past Indigenous players have performed. You look at guys like Adam Goodes, Eddie Betts, and Nicky Winmar – they've paved the way for all of us Indigenous boys, but I still think we've got a long way to go.
"You see boys copping it," he adds. "Charlie copped it the other week and it's pretty sad to see. So, I think we've got a long way to go, but we've definitely made a step in the right direction."
Callum explains that there is both a negative and positive side to what social media brings to the conversation around racism. "There's obviously a negative side to social media and the criticism and racism that we cop. But there's also a positive side when those things happen, because the community really bands together and gets around us, which is huge."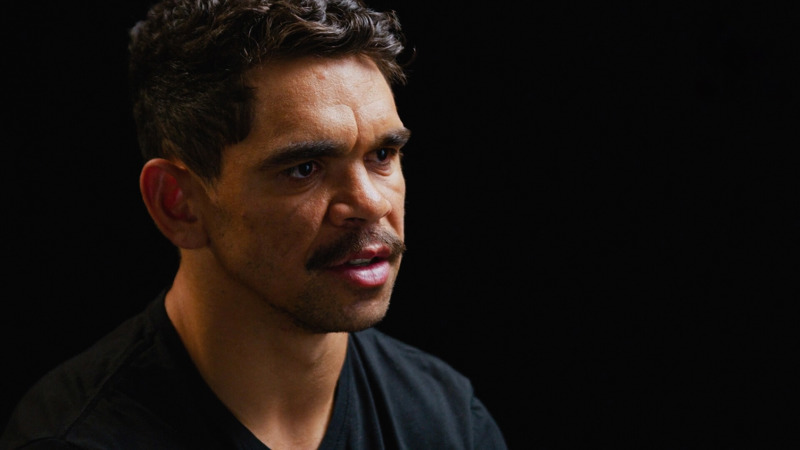 Proud of Indigenous heritage
Both Lions players are extremely proud of their heritage, and it creates a common thread in their lives and AFL careers.
"I was born in Derby in Western Australia and moved down to Armadale, a little town in Perth," says Callum. "As an Indigenous boy, I'm really proud of my culture and where I come from. It's pretty special to be a part of the oldest living culture in the world. That's something that I feel really privileged to say."
Charlie agrees: "I was born in Mount Isa and grew up in a small Indigenous town in
Mornington Island, just on the Gulf of Carpentaria. For me, it's an honour to represent my culture and my people at the AFL top level – and especially in the Indigenous round. My tribe's up there and it's great to represent my family and all the Indigenous peoples at our footy club," he explains.
Both express their gratitude at being able to follow a professional career in the sport they love. Charlie says: "I enjoy coming to work with some of my mates that I'm pretty close with and get to play footy on the weekend for two hours. You're just trying to be yourself out there and bring excitement and joy to people's lives. That's what I love about it," he adds.
"I'm the same," says Callum. "I just love the game because we all pretty much grew up playing it and we get to do it full-time. It's pretty special to be able to go and just kick the footy for a couple hours with your good mates in front of thousands of people."
Building diversity within the AFL
But, while instances of racism remain within the AFL, both players commend the league administrators on the steps they've taken so far to try and eliminate it.
"All 18 clubs in the league have an Indigenous liaison officer now," says Callum. "This is huge for the Indigenous boys, especially the young fellas coming through the system. They've got someone they can relate to, connect with, bounce off, and feel safe with when they come into the footy club. That's a big thing," he adds.
Charlie describes how the AFL started the first multicultural footy camp this year. "We attended a camp with other cultures represented in the AFL," he says. "We took a step forward to try and build inclusion among not just Indigenous players but all multicultural players in the system.
"And we now have another round that's multicultural to help build diversity within the AFL system and make everyone feel included," he adds.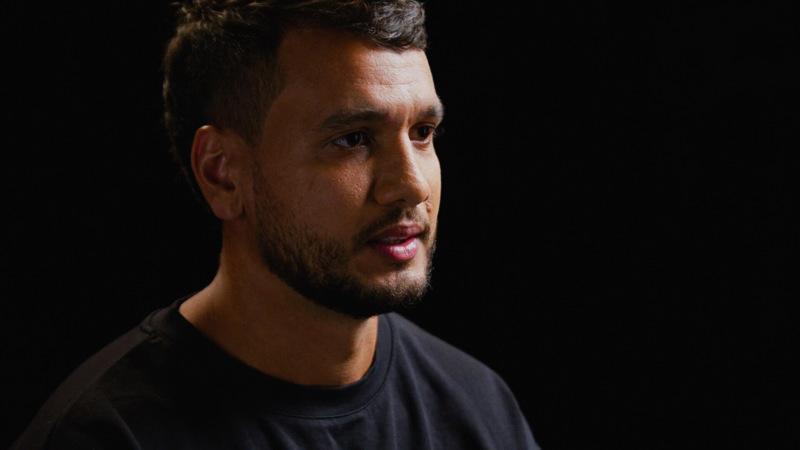 'Put your mind to it and make the most of opportunities'
Asked about how they hope to inspire young Indigenous players to pursue their dreams of playing AFL, Callum says, "I hope that just seeing Indigenous faces like ours on the TV inspires young Indigenous kids around the country to say to themselves, 'Oh, maybe I can do that when I get older'.
"We used to watch players like Buddy Franklin and Cyril Rioli and think, 'You know, why can't I do this?' Then I get the privilege to play with Charlie and blokes like him. I hope that young kids see me and think 'Yeah. I can do that, too'."
Charlie adds: "We do a lot of community camps and go out to Indigenous communities to promote AFL and show them that there's an opportunity there. As a kid growing up, we didn't have those opportunities, so it's about making the most of your chances.
"We want to go out there and tell them, 'Hey, you can do anything if you put your mind to it'. We want to give young Indigenous kids hope."
They both agree that it would also be encouraging to see more opportunities for Indigenous coaches in AFL. "We'd definitely love to see more Indigenous coaches in the AFL," says Callum.
"There are programmes for footy players, but it would be great to have more pathways to becoming a coach, because you don't have to be a footy player to be a coach. We want to show everyone that you can achieve whatever you dream, including becoming an AFL coach."