Rugby league is the most popular sport in Papua New Guinea. But it's only been in recent years that opportunities have opened up for women to become involved in the game.
Elsie Albert spearheaded this change, as the first homegrown Papua New Guinean woman to feature in the NRL Women's Premiership, after joining the St. George Illawarra Dragons in 2020. And, as captain of the Papua New Guinea women's national team, the Orchids, Elsie is an inspiration to many girls and young women in her country who aspire to sporting greatness.
But achieving sporting success didn't come easy for Elsie. She describes, in particular, the challenges that came from being a woman in PNG's patriarchal society. "Women were seen as second to men and we were supposed to stay at home and do the household chores," she says. "When this great game rugby league came over and more women started taking part, there was resistance, as it was seen as a threat to our culture."
She recalls how the men would throw empty bottles to where the women were playing league. "I was in the stand at the time, watching the girls play, and saw them throwing empty bottles and cans into the stadium – it wasn't good to watch," she says.
Gender equality at uni opened the door
It was while she was at university in 2018 that Elsie was first approached to play rugby league. "The uni I went to is big on gender equality. There was a boys' team and they asked if a girls' team could be introduced too. They were short on numbers for the girls' team and the captain approached me three times and asked me if I wanted to play.
"I said 'no' the first two times but the third time I thought I should give it a try. So, I went and played and have never looked back," she explains.
Elsie adds that, while her parents are now supportive of her chosen sports career, it wasn't easy at first. "When I came to play for the Orchids, I told my dad that I was in the capital city for a school project. I stayed there for a week, and we played the Brisbane Broncos. I was the only one who scored a try, so my picture was on the front page of the newspapers back home," she laughs.
"My dad called me when I got back home but I didn't answer his call because I was afraid of what he might say to me. But then he messaged me and said, 'We're family and… we're here to support you and see you through'," she says. While her parents haven't yet had the opportunity to watch any of her games live, Elsie hopes they'll be able to attend when she plays next in PNG.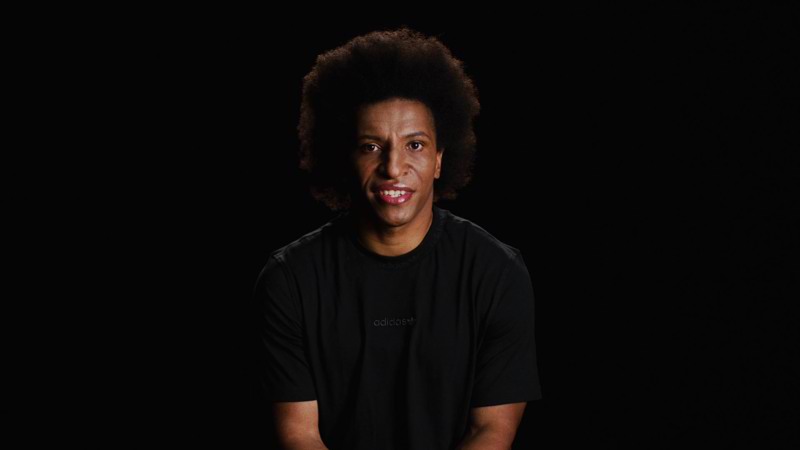 Win over England started changing perceptions
Despite the initial resistance to women playing rugby league, Elsie says it was after the Orchids' victory over England in 2019 that attitudes started changing. "In 2019, we played two tests against England. We lost the first one, but we played the second in Port Moresby and you could just feel the atmosphere.
"The crowd was there, and to get a win in front of everyone back home and especially the men folks, showed that women can do what men can do. When we won that game, it was a great feeling and you could feel that things were going to change for the girls," she explains.
Advocating for change and against gender-based violence
When asked about how, as captain of the Orchids, she's contributing to changing the perceptions towards the women's game, Elsie says that when she returns home, she visits the small clubs to talk about the game and run coaching clinics.
She adds that it's a great feeling knowing she's inspiring young women to pursue healthy activities and get the most out of life. "Me just being there is an inspiration to the girls," she says. "They say things like 'Elsie's played in our competitions back home and now she's playing in the NRL' and 'We want to be like her, we want to get there, we want to play good footy like she's playing'."
Elsie is pleased to see how the perceptions of women playing rugby league is changing in Papua New Guinea. "Men are now running water for the girls, and you have men coaching girls' teams too," she explains.
"Men are supporting the girls, which is helping the game grow at a rapid pace back home. I feel like it's going to blow out after the next World Cup because most of the girls are going to be scouted. I think the game is heading in the right direction for our girls.
"Rugby league is a great platform where we can advocate for change and against gender-based violence," she says. "Playing my part as an ambassador and advocating for that change is amazing."