Like so many other young rugby league players across Australia, Harry Grant and Paul Momirovski both grew up dreaming of NRL stardom. Little did they know they'd be making the headlines for reasons other than their performance on the playing field – especially so early in their careers.
However, despite being highly profiled in the news for their historic 2020 swap deal between the Melbourne Storm and the Wests Tigers, both Paul and Harry enjoyed the sometimes wild ride their switch took them on.
"The swap deal was pretty crazy," says Harry. "I wanted to challenge myself with a bit of different footy, so I went to [Melbourne Storm] coach Craig Bellamy and tossed the idea up to him. He said: 'How about we try to go to another NRL club?'
"I was a bit taken aback; I didn't think I'd get that response," says Harry. "I was a bit nervous leading into finding a club, but then the Wests Tigers came along, and it was a great opportunity."
Like Harry, Paul was pumped when he first heard about the swap. "I was excited about going to Melbourne," he says. "Everyone knows how successful they are, and this was a great opportunity.
"I had played some first grade the year before and was really starting to find my feet. I was feeling like I could do this for a career. So I thought, what better chance than to go down to Melbourne and learn as much as I can," he explains.
Passion to constantly improve
Although Paul and Harry play in different positions and come from different backgrounds, they share an enthusiasm for the game they've committed their careers to and a passion to improve with every opportunity.
"What I love most about the game is that you continually get better," says Paul. "There's no end goal, there's no you haven't made it, you haven't reached your peak. When you're four years old you get better and better, then you get to 15 or 16 and you start making teams and making good friends. You're continually getting better in different ways – it's something that keeps you in the game," he adds.
Harry feels the same way. "What I love about the game is the bonds, the memories, the mate-ship that you form and the pathway you have to go out and compete. Every training session, every game, you try and do your best and get better each week."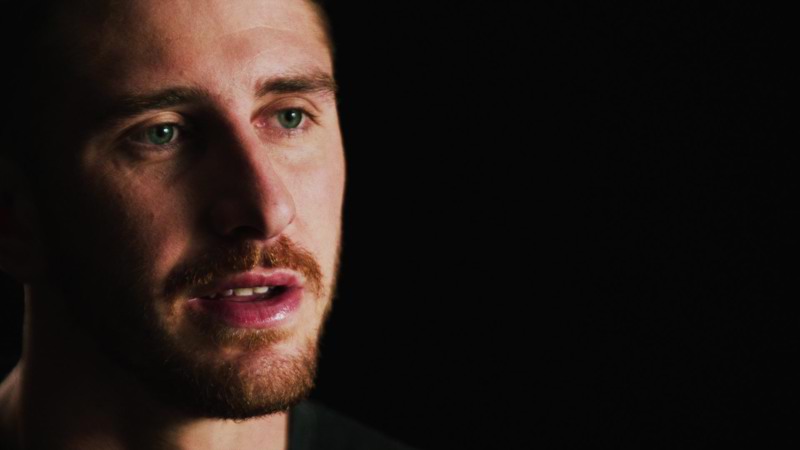 Support from clubs and fans
While their first-ever NRL swap deal got a lot of airtime, both Harry and Paul were overwhelmed by the support they got from their adopted clubs and the fans.
"It was a big change for me doing the swap deal," says Harry. "I was putting myself out there and I was a bit nervous to start with. I wasn't sure how my new teammates and fans would take it, but at the end of the day it's a game of rugby league and I just went out there to compete and win.
"At times, you see what people are saying on social media, but I had Craig Bellamy in my corner, and he's not worried about the external noise, so I took his approach. As soon as I got there, though, the Wests Tigers fans were very welcoming and passionate supporters. Even when I went back to Melbourne, the Tigers fans were still supportive of me, and the Storm fans too when I got back."
"It's hard to escape social media and the NRL media these days," says Paul, "but I think it worked out for everyone. The fans were awesome down at Melbourne and at the Tigers as well. I never got much negative feedback, both groups were happy for both of us. Harry played so well for the Tigers that I didn't think there was ever going to be an issue there," he explains.