Jess Skinner is part of an emerging group of Indigenous coaches at the top level of the NRLW.
The teacher from Trangie Central School in rural NSW has risen swiftly up the coaching ranks, including a role as coach of the Western Rams and now as an assistant coach for the Newcastle Knights NRLW team. She has also served as an assistant to the women's Indigenous All Stars squad.
Although Jess was involved in rugby league as a supporter and volunteer from an early age, it wasn't until she was in Year 11 that she first started playing the sport. And it was only in her later life that she started her coaching journey.
"It was not until I had my children that I saw a need for it in our area," she says. "I come from a community that has a lot of social issues, like drugs, alcohol, and domestic violence and there was a peak of it during the football season.
"I thought one way we can combat these challenges is by getting women fully involved in the game – not just in the canteen and at the gate. So we started a league tag game in our region that took off and it's now helping keep our country league clubs going financially."
Rugby league a driver for change
Jess says that as a coach she approaches the game from a different perspective than a player – she sees the sport more as a driver for change. "I love that I get to use the game to build relationships with women and empower them to set goals and achieve them. It doesn't matter where you come from and what your background is – if you set goals and take opportunities, you can achieve them.
"The football field provides an equal platform for everybody – it doesn't matter your race, your gender, or your ability," she says. "When you're on the paddock you get to play the game and everyone's equal."
Coaching at the elite level has come at a great personal cost to Jess, however. She lost her partner in 2017 and, despite being a single mum, she has sacrificed valuable time with her two children to support her coaching charges.
Coming from the relatively remote rural town of Trangie in western NSW has also meant driving thousands of kilometres over time to attend training. She is philosophical about these sacrifices though. "When you're in the game, you love it, so you don't look at them as sacrifices. You look at them as opportunities, which in turn lead to other opportunities," she explains.
"But, as volunteers, that's a lot of time and a lot of kilometres. As a single mother, I've had to spend a lot of time on the road, away from my kids. So I think our families are the ones who sacrifice the most," she adds.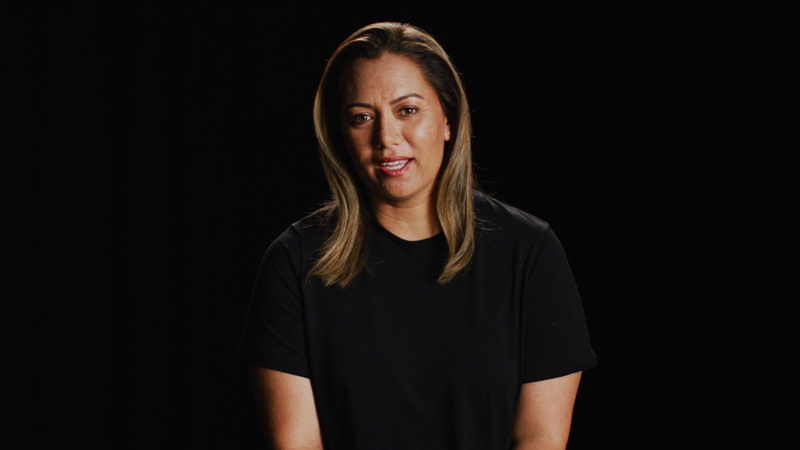 Giving back to rural communities
Jess is especially ardent about the role that rugby league plays in rural communities. "I am very passionate about remote NSW," she says, "because there aren't a lot of opportunities or quality coaches that go out there. I live smack bang in the middle of it, so I use that to my advantage to reach rural communities."
Because she doesn't align with just one particular club, Jess tries to make herself available to anyone who asks for help. "It can include managing the gate, running water, conducting training sessions, or online coaching," she explains.
A lot of her senior and elite level coaching is done online and, alongside her volunteer and coaching activities, she also runs training academies in western NSW for young girls too. "Yes, life is a bit busy!" Jess laughs.
As an Indigenous coach, she understands the big transition that happens when indigenous kids move to the city to be a part of the game, so she goes out of her way to help them settle in. "It can be quite an eye opener for them, it can be really scary," she says. "Having indigenous people in those spaces can help with that, by creating a culturally safe environment.
"Our connection to the country is very strong and our family and community want us to do well. That's what makes us want to succeed," she explains.
Good career opportunities with league
"I hope that I can inspire the next generation of female players and coaches coming through," she adds. "If it's just being visible because I'm privileged to be coaching at this level, that's great. But, because of my teaching background, I'm passionate about younger people and I want to use every platform to talk about the opportunities that exist for them to be involved in the game.
"They may not play at an elite level, because that's the reality, but they could be journalists, coaches, trainers, or physios. There are so many careers involved with rugby league," she says.