As a young and ambitious 21-year-old footballer aspiring to break into the NRL, Matt Eisenhuth faced a major obstacle when he discovered he had a rare bone tumour in his knee.
He first noticed intermittent pain in 2014, but it was when he was playing his first trial match that he knew something wasn't right.
"2014 was a rollercoaster of a year," says Matt. "I was on the way back from having shoulder surgery on both shoulders. I was going through normal rehab to get back to playing footy and throughout the process I had a pain in my knee.
"It wasn't until I played my first trial match that I realised I just couldn't run. I had a shocker and I remember coming off and Dad said, 'is everything all right?'. I said 'Nah, there's something wrong with my leg."
Horrifying news of bone tumour
Matt was sent straight for scans. "Halfway through, the lady stopped, and I knew something was wrong because they don't just stop for no reason. I had to wait a day or two before I saw the doctor, who gave me the news that I had a bone tumour. As a 21-year-old it was pretty horrifying to hear," he explains.
The doctor told Matt he wouldn't be playing footy for the rest of 2014, then gave him the heart-sinking news that he'd have to wait and see what his sports future looked like beyond that. "I was sitting in the doctor's office by myself and I just broke down in tears – I was completely rattled by it all."
Matt went on to have the tumour removed and, although the route was long and painful, he remains philosophical about his path back to health and full strength. "The journey was long," he says. "It was different because it wasn't a football-specific injury – it was a growth in my leg. No one in rugby league had had this before and the physios hadn't had to get someone back to playing rugby league from a tumour before."
"It was a one-in-a-million type of tumour I had in my leg," Matt explains. "The surgeon said 'I'll get your leg back to as strong as it can be but you're trying to play an elite level of sport, with contact, and you use it way more than the normal person. It's going to come down to how you think your body can handle it – it's up to you. I can't tell you can't play professional rugby league again'."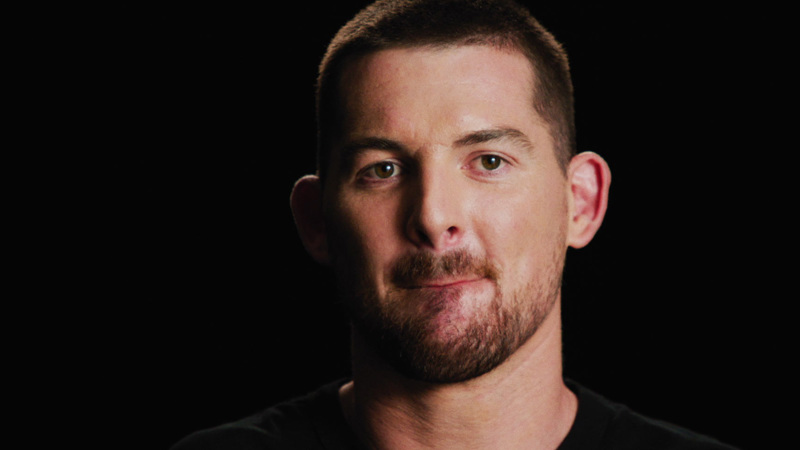 Step-by-step return to professional sport
Matt says that, at the time, he didn't really care if he came back to playing at an elite level. "I loved rugby league so much that I would have been happy to just play A-grade footy with my brothers. It was just a step-by-step process," he adds.
It took him a year of playing footy to regain his confidence to play competitively again. "Penrith gave me the opportunity to stick around and play reserve grade," he explains. "That whole year, I just ground away and got confidence in myself back again."
It was only in 2016 that Matt's professional career restarted again after he joined the Wests Tigers, helping fulfil his lifelong dream to play in the NRL. "I've always wanted to play in the NRL," he says. "I grew up watching footy and was surrounded by the game; my dad and brothers played it too and I just loved it from day dot."
He highlights the friendships and the lifestyle as two of the things he enjoys most about the game. "You get to make good mates and spend time with your friends," he says. "You're training with your best mates every day – we're like a bunch of big kids enjoying each other's company," he laughs.
"When you've got good connections and you're having good times at training, that carries over to the footy field and results in your team doing well."
Embrace each step of adversity
Matt has learned a lot from the changes and setbacks he faced on his route to becoming a professional NRL player. "If I could tell my younger self something, it would be to embrace every step of the way, as everything happens for a reason," he says.
"And if I had to say something to any young kid going through adversity or injury, my advice would be to stick solid, stick true to what you know. If you believe in yourself, you really can accomplish anything," he adds. "If you believe you're destined for something and if you put your head down and work hard for it, you see good results and great things will come to you."
He is also a big advocate for surrounding yourself with people who care for you. "A support group can go a long way to helping your mental health," he adds.