As the Newcastle Knights NRLW Head Coach and for a long time the NRL's only Aboriginal coach in the men's game, Ronnie Griffiths always dreamed of being a professional rugby league player.
"I grew up around football and it was something I always wanted to do," he says. "I aspired to be an NRL player for an extremely long time and although I had some good people around me, giving me advice, I unfortunately didn't have the ability to go on to play at the highest level."
But that didn't put Ronnie off. He ploughed his passion and love for the game into his coaching career. Before taking on the head coach role for the Knights Women's team, he played a successful role as assistant coach to the NRL Women's and Men's Indigenous All Stars, and three years before that as an assistant coach under Michael Maguire at the Wests Tigers.
Ronnie describes how he got the opportunity to captain-coach at the age of 24. "Midseason, they lost a coach at a club I was at and they were looking for someone to take over. That was something that had always interested me, as I'd grown up around football. My dad was a captain-coach and some of my fondest memories were around watching him coach," he explains.
Coaching philosophy comes from his roots
Ronnie puts a lot of his coaching philosophy down to what he learned from his parents and his exposure to league at an early age. "Growing up, we were a very, very close family. Mum was always there to support me with rugby league, as was dad. A lot of my philosophy comes from being in the sheds of the Newcastle All Blacks when I could barely walk.
"I learned from absorbing the philosophy and watching those behaviours and traits over time. There are little key messages that my dad passed on that I used when I started playing and coaching and, to this day, they haven't changed," he says. "That's what I base my philosophy around and it's held me in good stead."
As one of the few NRL coaches of Aboriginal descent, Ronnie believes his role – and the role of the game he loves – extends far beyond the playing field. "As I got older and got into playing and coaching, I changed my thought pattern around the game. I started to consider what I could do to help develop people to become better.
"An inherent trait I'd learned off my dad is that it's not about teaching people to be rugby league players, it's about giving them tools to be better people. And, as I got a bit wiser again, I understood that league can be a conduit to solving a lot of issues within the Aboriginal community, or at least bringing them to the surface, including how we can address the question of social disadvantage."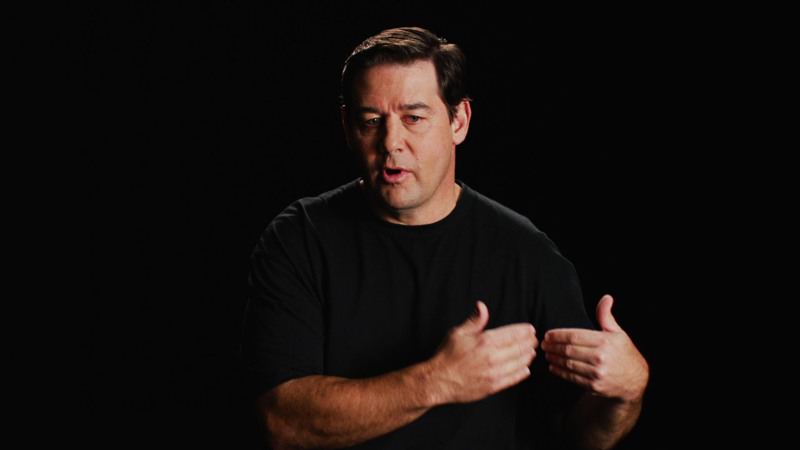 Helping the next generation realise their dreams
Although he was one of Australia's first indigenous NRL coaches, Ronnie is pleased to see others of Aboriginal descent join the coaching ranks. "I think that we will not only inspire the next generation of coaches, we will open the door for them," he says. "That's the most important thing. The benefits of what we do will be seen long after we're gone."
"When you look at all the Aboriginal and Torres Strait Islander coaches that are in the game now, they're not there for themselves. They're there to create a pathway for the next generation, who want to realise a dream and coach at the highest level.
That's our responsibility as coaches. My father, his family, and other Aboriginal activists have strived for equality for a long time and they've provided pathways for us to realise our dreams. It's our job to continue that for the next generation coming through."